Best Snowboards of 2016-2017: Arbor Westmark – Good Wood Snowboard Reviews
Westmark Rocker Snowboard 2017 Shop all Arbor
If you're looking for a loose ride that will press well but won't blow it on the big jumps, snag the Arbor Westmark Rocker Snowboard. With a low profile Parabolic Rocker, butter-inducing Flathead Tips, and a full wood core, the Westmark Rocker Snowboard is meant to hit big boy features and really let you press things out without washing out. Toss in 360° rails and a super fast sintered base, and you'll get a board that can hang all season long — no matter how much abuse you inflict.
Rocker Type
The System Rocker – This rocker deck's design eliminates the leverage required to release and re-engage a snowboard's outside contact points. In translation, riders get a seamless turn initiation, better float in powder, and more fluid spins and slides. Parabolic Rocker – The System utilizes rocker profiles created using the parabolic arc, which progressively reduces the amount of rocker toward the tip and tail of a snowboard. This creates low, more effective profiles and ensures the outside contact points are close enough to the snow to engage when maximum performance is required: higher speeds, loaded turns, and bigger landings.

Flex
Medium Flex – The most versatile flex because it is equally responsive and friendly giving riders peak performance all over the mountain.
Shape
True Twin – Symmetrical in all aspects, true twin boards are ideal for freestyle riding environments.
Flathead Tips – Provides more surface area for butter, ollies, and nollies.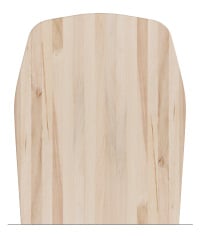 Grip Tech Sidecut – Grip Tech is a tri-radial sidecut design that is not blended. Shaping intersections have been transformed into heel and toe contact points that provide a direct, more ergonomic way to grip snow. Grip Tech effectively moves a board's primary interface with the snow underfoot, delivering designs that don't lose performance as the leading sections of the effective edges are lifted from the snow.

Core
Single Malt Core – Arbor's standard wood core, made from 100% sustainably grown poplar for highly reliable return and long-lasting durability.
Laminates
Biax Glassing – A biax over biax lay-up that's designed for park and street-inspired all mountain riding. Also creates a good platform for learning.
Sidewalls
360° Rails – Fully wrapped sidewall that eliminates the need for tip fill, while effectively tying the whole snowboard together. A technology that delivers incredibly tight tolerances for improved board life and durability.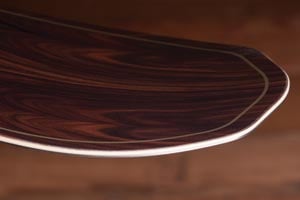 Base
Sintered Base – A higher molecular weight, sintered base that provides added durability and speed.
Topsheet
Ash Power Ply – The Power Ply works like an added layer of fiberglass. During construction, the natural wood or bamboo fibers are turned into a composite layer inside the board.
Binding Compatibility
2×4 14-Pack Inserts
Terrain:

Freestyle

More

Ability Level:

Intermediate-Advanced

More

Rocker Type:

Rocker

More

Shape:

True Twin

Flex Rating:

Medium

More

Binding Mount Pattern:

2×4

Core/Laminates:

Wood

Snowboard Awards:

Transworld Snowboarding Good Wood

Warranty:

3 Years
| | | | | | | |
| --- | --- | --- | --- | --- | --- | --- |
| Size (cm) | 149 | 152 | 154MW | 155 | 157MW | 158 |
| Effective Edge (mm) | 1159 | 1186 | 1203 | 1213 | 1230 | 1240 |
| Tip Width (mm) | 290.2 | 292.9 | 303.1 | 295.5 | 305.7 | 298.2 |
| Waist Width (mm) | 247.5 | 249.5 | 258.5 | 250.5 | 260 | 252.5 |
| Tail Width (mm) | 290.2 | 292.9 | 303.1 | 295.5 | 305.7 | 298.2 |
| Sidecut Radius (m) | 8.35/7.45/8.35 | 8.5/7.6/8.5 | 8.6/7.7/8.6 | 8.65/7.75/8.65 | 8.75/7.85/8.75 | 8.85/7.95/8.85 |
| Stance Setback (mm) | 0 | 0 | 0 | 0 | 0 | 0 |
| Stance Range (mm) | 559 | 559 | 559 | 559 | 559 | 559 |
| Rider Weight (lbs) | 104-184 | 110-190 | 114-194 | 116-196 | 120-200 | 122-202 |
| Width | Regular | Regular | Mid-Wide | Regular | Mid-Wide | Regular |